Registration of PR1MA in Penang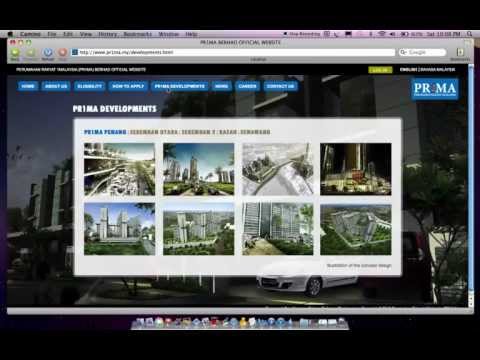 Great news for all Malaysian and the online registration for 80,000 affordable homes to be built in 50 cities and towns under the Perumahan Rakyat 1Malaysia (PR1MA) will be officially launched in Penang on Saturday.
Those who qualified to apply for PR1MA will be able to take part in the balloting of the houses which will be built at the cost of about RM10bil over the next three years.  PR1MA will develop 50,000 homes while the additional 30,000 would be built through collaboration with established private developers.
The registration will be used as an official application for PR1MA homes where the applicant's eligibility is determined and screened.  The system gathers information on demand for houses, future housing needs, types of homes required, applicants' profiles, income levels and affordability.
How To apply PR1MA ?
To register, applicants must check their eligibility criteria, and if eligible, they are required to submit their employer verification letter, scanned EA or B form, scanned Employees Provident Fund statement, bank statement and salary slip online.
Next, they will have to key in their particulars and fill up a questionnaire.
They will be given a registration number that will be used for correspondence with PR1MA.
Registered applicants will be notified if houses of their choice are launched and they can submit an application for balloting.
All applications will stand an equal chance of being selected. The balloting will be transparent and we have external auditors to monitor it.   Successful balloted numbers will be listed on PR1MA's website and balloters will be informed via email and SMS.
Applicants must be Malaysians aged above 21 and who do not own more than one home and are working or living in the area where the project is being developed.  All applicants could list five areas of choice of locations, adding that they would be alerted of PR1MA projects coming up for balloting via e-mail or SMS.
Stay tuned with latest news….
Incoming search terms:
www prlma my
pendaftaran pr1ma penang
prima registration form penang
pr1ma kuantan house online registration
employer verification letter pr1ma
where to register pr1ma in penang
Registration of PR1MA in Penang
rumah mesra rakyat perak terkini
how to apply malaysia low cost house